Catch your
favorite

dish at The Point.
Welcome to
The Point Restaurant
The Point Restaurant | Our claim to fame dates back to the 1950's with fresh caught Mullet. In our 60 years of serving the best seafood around we've managed to perfect' the southern seafood dining experience. From local Royal Reds, Oysters, and Crab Claws to Alligator Bites, Burgers and Bar Foods. Every evening at the Point you are sure to find Fresh Catch items, Chef Specials, and delicious desserts to leave you completely satisfied. We PROMISE you won't leave disappointed! The Courtyard | The Point has live bands and a full bar nestled under ancient oak trees. The Courtyard is complete with several personal fireplaces, gathering style seating, picnic tables, and of course the Stage. We have some of the best live entertainment around with the ONLY bluegrass band in town. Bubba And Them have been pickin and grinning at The Point for over 20 years. We feature other local bands on a regular nightly basis too.
We serve the best food in town.
Seafood is always fresh.
Fast and friendly service.
Events, Music, Food, Friends!
Live Bands, Concerts & Events at The Point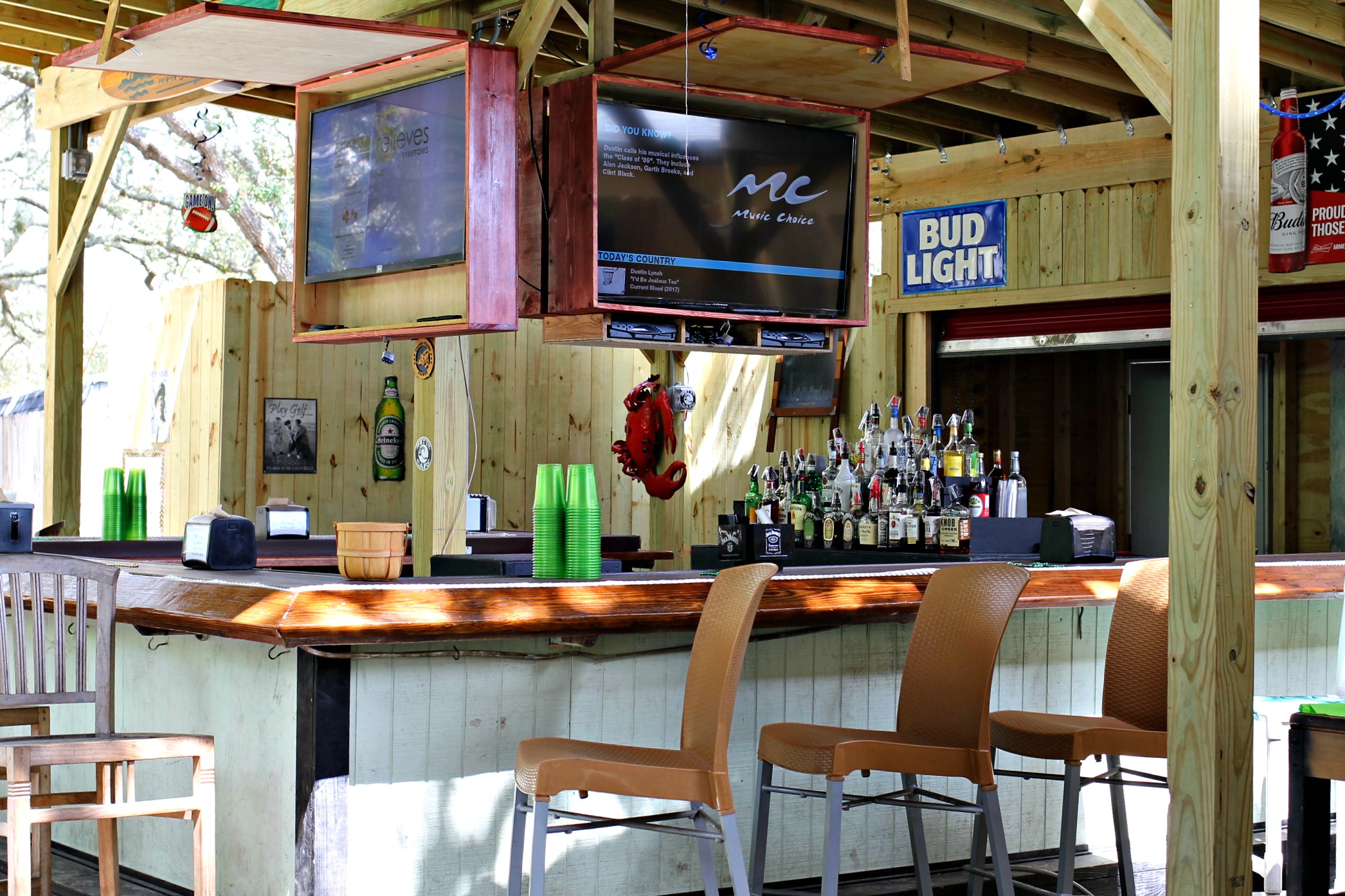 The Original Point Restaurant
14340 Innerarity Point Rd,
Pensacola, FL 32507
(850) 492-3577 Hours Of Operation
Closed Mondays
11:00am - 9:00 Tuesday - Thursday
11:00am - 10:00 Friday
11:00am - 10:00 Saturday
12:00pm - 9:00 Sunday
Hours vary depending upon the season